Jurassic World: Dominion Dominates Fandom Wikis - The Loop
Play Sound
The following list is a compilation of models who have appeared on the US version of Deal or No Deal. While most of the models hold the same numbered case each week, a few of the models hold a different case number each game.
Models
[
]
| Case # | Model |
| --- | --- |
| 1 | Soraya Yd |
| 2 | Taylor Clark |
| 3 | Katie Luddy |
| 4 | Brenda Lowe |
| 5 | Lani Baker |
| 6 | Megan Abrigo |
| 7 | Jordana DePaula |
| 8 | Neka Stephens |
| 9 | Patricia Kara |
| 10 | Vaeda Mann |
| 11 | Brittany McGowan |
| 12 | Sarati |
| 13 | Mahogany Lox |
| 14 | Olga Safari |
| 15 | Madi Teeuws |
| 16 | Jessica Lee |
| 17 | Ashley Jones |
| 18 | Elissa Ingrid |
| 19 | Natasha Ward |
| 20 | Amanza Smith |
| 21 | Malika Miller |
| 22 | Anchal Joseph |
| 23 | Anne Julia Hagen |
| 24 | Kizzi Barazetti |
| 25 | Summer Bellessa |
| 26 | Michelle De Leon |
Temporary Models
[
]
Temporary Models are models that occupied or replaced the fixed models for some episodes. Some of them became fixed models in future seasons (Kasie Head becomes a fixed model in Season 2, replacing Kimberly Estrada, who held Case 16, and Keltie Martin, starting in Season 3, replacing Lindsay Schoneweis, who held Case 4).
Banker Models
[
]
Banker Models are models who appears before some offers of the banker. Usually, they appear with a serious face and in a black dress.
Oprah Plays Deal or No Deal
[
]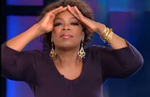 In May 4, 2007, Howie Mandel was the guest on the now defunct The Oprah Winfrey Show. In it, 12 models from the fixed squad played a small game, where Oprah was the contestant, with values ​​ranging from $ 0.01 to $ 100,000.
The program also featured Michele Falco, who won $ 750,000 at the start of Season 2. The models who participated in the game were (in order of suitcase):
Trivia
[
]
In the ABC pilot, the models are wearing identical pink cut-out sleeveless sweaters, black miniskirts & white go-go boots.
Only four of the models from the ABC pilot have appeared as models in the later NBC version which are: Brooke Long, Chrissy Teigen, Claudia Jordan & Mylinda Tov. In the pilot, Tov was the only one who was not holding a briefcase at all since she was behind the tray.
All 26 models wear identical dresses and shoes, though their styles are changed for each episode. However, in episode 9 of Season 4 (A.K.A. Million Dollar Mission), when Tomorrow Rodriguez won $ 1 Million, the models were wearing different dresses, with shades of red, white and blue, (representing the USA Flag), in that order.
Some episodes have featured male models or sometimes a family member or a contestant (both genders) is dressed as one of the 26 models.
Although they do not open the cases, both Patricia Kara and Tameka Jacobs were models in the syndicated version of DOND from 2008 until 2010. Additionally, Patricia Kara is the only model to appear on the NBC, Syndicated and CNBC versions of DOND while Jacobs was the only model to a appear in both the NBC and Syndicated versions of DOND. Additionally, In the Syndicated version of DOND both Kara and Jacobs help close the cases from the contestants instead of opening them.
Before becoming a model for DOND, Aliké Boggan was a contestant in the early first season of the GSN original game show Friend of Foe hosted by Kennedy.
In Episode 22 of Season 3 (Christmas Edition), Lindsay Clubine appears only in the beginning of the episode, and leaves the game with 25 suitcases. Lindsay's suitcase had only $ 25, alluding to the date of Christmas.
Fellow DOND models Claudia Jordan, Megan Abrigo, Leyla Milani, Patricia Kara and Lisa Gleave represented the show as they won The 2009 Game Show Awards (ironically hosted by Howie Mandel) for "Favorite TV Game Show Models".
A celebrity edition episode of Catch 21 in 2009 featured fellow models Marisa Petroro, Patricia Kara and Leyla Milani. Kara won the main round with $1,500 for her charity along with a $500 bonus for scoring the first 21 perfectly in the game along with winning an additional $1,000 in the bonus round for a grand total of $2,500.
Some of the models from DOND (NBC version) have previously appeared as models on The Price is Right such as Claudia Jordan, Lanisha Cole, Mylinda Tov, Sonia Vera, Kristal Marshall, Enya Flack and Lisa Gleave.
Alison Fiori was a model on Let's Make a Deal with Wayne Brady from 2009 until 2010, she was later replaced by Tiffany Coyne since 2010.
Three of the models from the original NBC version (i.e. Patricia Kara, Megan Abrigo and Amanza Smith) have returned again in the CNBC version.
Mahogany Lox (Briefcase #13 in S5) is the daughter of late founder of Motown Records Berry Gordy and cousin of rapper and former vocalist of LMFAO Redfoo.
Links
[
]
Deal or No Deal Models Site
The Deal or No Deal Models win the Game Show Award
The Deal or No Deal Models win the Game Show Award (extended)